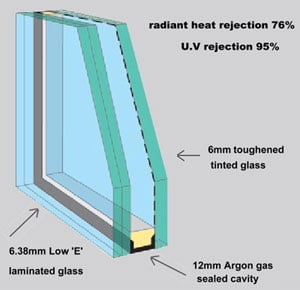 Australian homes and businesses lose millions of dollars a year because their windows are not energy efficient. Upgrading to energy efficient roof windows can minimise heat loss and cut your expensive bills. Melbourne Skylights is here to bring you a realistic solution for your energy bills.
At our Australian facilities, we manufacture roof windows that are proven to meet or exceed our country's national standards. All laminated skylight glazing that we install has been verified as lowering the rejection of radiant heat by 76% and UV by 95%, at minimum. Adding our roof windows will make your building more energy efficient.
Melbourne Skylights will also ensure your roof windows are fitted to deliver the maximum benefits. Our own team of experts will understand how to install our roof windows better than any contractor can.
You can even request special features in your roof windows, such as electronic controls. Ask us about this feature and any other questions by calling us.
Roof Window Gallery